Back to projects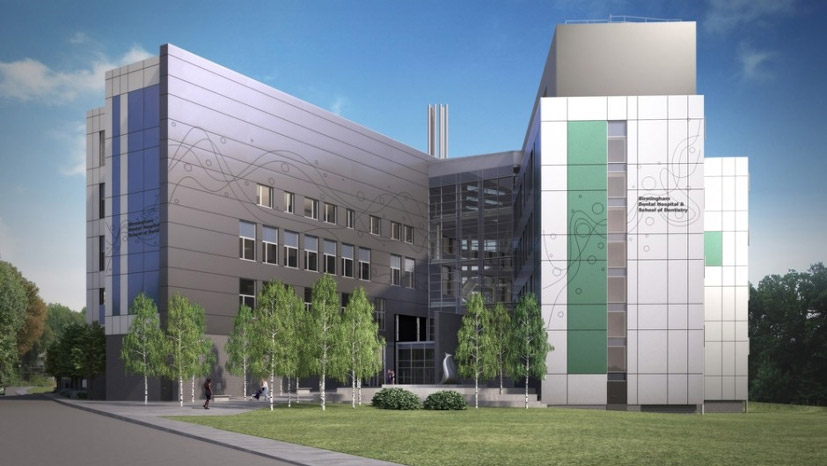 The Birmingham Dental Hospital and School of Dentistry
Lead Contractor: Galliford Try
M&E Contractor: Interserve
Consulting Engineers: Couch Perry Wilkes
Critical Airflow Europe Ltd were selected to provide a comprehensive pressure independent Phoenix airflow control system to accurately maintain the environmental integrity of the laboratory spaces within the new £50m Birmingham Dental Hospital & School of Dentistry the hospital and school, at Pebble Mill, just a mile from the central campus, is the first integrated, stand-alone dental hospital and dental school to be built in the UK for almost 40 years.
The development of the 1.23-hectare (3.05-acre) site will see a new four-storey dental hospital and school of dentistry constructed, with a build cost of £50m. Totalling 15,465 m2, it will house a range of services for the public including walk-in emergency dental care, Restorative, Oral Surgery, Oral Medicine, Orthodontics and Paediatric Dentistry.
MEP Consultants Couch Perry Wilkes has been instrumental in ensuring that energy efficiency targets have been met, delivering a BREEAM 'Excellent', EPC A-rated scheme.